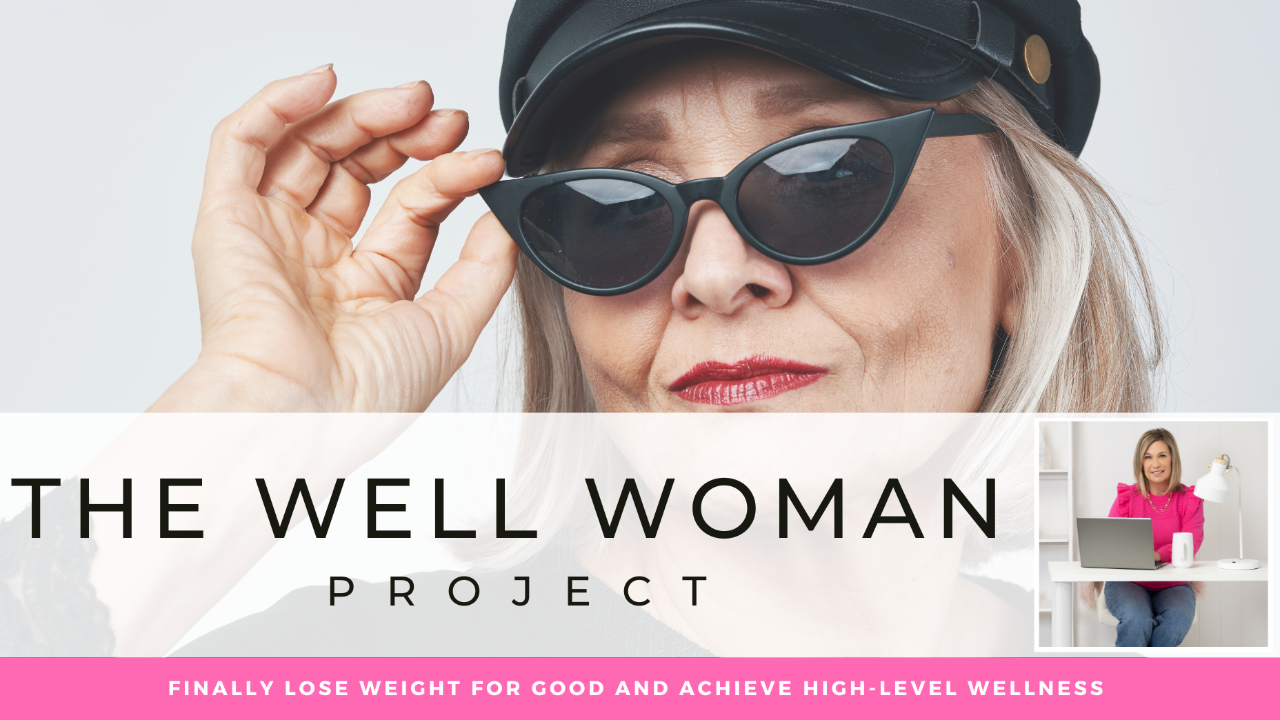 Embracing Change and Redefining Success on our Weight Loss Journey Together
Jun 14, 2023
Have you ever experienced one of those "aha" moments when you suddenly realize you've been approaching something from the wrong angle? Well, that happened to me. I was coaching some incredible women who were navigating chronic diseases, such as heart disease, diabetes, and kidney failure. But amidst their various health challenges, there was one common goal they all shared—they wanted to lose weight. It struck me that their immediate focus was on achieving weight loss rather than solely managing their conditions.
This realization prompted me to pause and embark on a soul-searching journey to reevaluate the direction of my coaching business. Coincidentally, this introspection aligned perfectly with my own personal milestone—I had recently completed a remarkable weight loss transformation.
For years, I struggled with yo-yo dieting and self-sabotaging my weight loss efforts. However, I finally committed to a weight loss journey and successfully shed 22 pounds. The turning point came when I glanced at MyFitnessPal one day and discovered that I had gained 20 pounds over the past five years. It was a wake-up call. Moreover, with my 50th birthday on the horizon and a trip to Hawaii planned with my husband, I knew it was time to make lasting changes. I refused to enter my fifties burdened with excess weight, and I was determined to confidently rock a bikini on the beaches of Kauai.
Thankfully, I achieved both goals, and let me tell you—I have never felt better, more self-assured, or more in love with myself and my body.
Now, you might be wondering how I accomplished this transformation. Well, everyone's journey is unique, and I would be thrilled to share my story with you someday. However, today I want to emphasize that I embarked on a profound learning experience. I coached myself, delved into my passion for weight loss, and discovered the joy of helping women over 40 overcome self-sabotage in their weight loss journeys. My aim is to empower women over 40 to lose weight and maintain those results for good.
This "aha" moment, initially perceived as an identity crisis, ultimately became a blessing in disguise. 🙏
Over the past few months, I have been diligently working on developing a comprehensive weight loss membership program. This program is the culmination of my personal experiences, insights gained from coaching clients, and scientific data.
And I am thrilled to announce The Well Woman Project - a monthly membership for women over 40 who want to lose weight and keep it gone for good.
The Well Woman Project Membership Includes:
The GONE FOR GOOD Method - step-by-step program with all the resources, tools and coaching to help you lose weight and keep it off.
The Inner Circle Community - a community of like-minded women who are looking for support and motivation to reach their weight loss goals.
Lifestyle & Mindset Coaching - weekly coaching with live Q&A, exclusive workshops and Health Talks on high-level wellness topics.
Tools & Resources - all the tools and resources you need to lose weight and achieve high-level wellness.
Monthly DONE-FOR-YOU recipe bundle - recipes with REAL FOOD FOR READ PEOPLE, shopping list, pantry list, weekly meal plan and food diary journal
Bonuses - extra perks like journals, free 1:1 coaching, giveaways, book club and more...
Doors open on Wednesday, June 28th and you can become a FOUNDING MEMBER with a lifetime membership of $27/month. CLICK HERE for more information and to get on the waitlist.
In the meantime, I have a special gift for you. It's called "Planning for Success in Weight Loss: The Ultimate Guide to Stop Self-Sabotaging Your Weight Loss Results and Get Started on the Right Foot." This guide will provide you with valuable strategies and tips to set yourself up for success on a weight loss journey. CLICK HERE download your free copy.
Thank you for being a part of my community and for joining me on this transformative path. Together, we can achieve remarkable results and embrace a healthier, more fulfilling life.
Wishing you joy, high-level wellness and an abundance of positivity,
Coach Tracy
Subscribe to our emails to receive our free monthly eBook, resources and exclusive subscriber only offers.
We hate SPAM. We will never sell your information, for any reason.